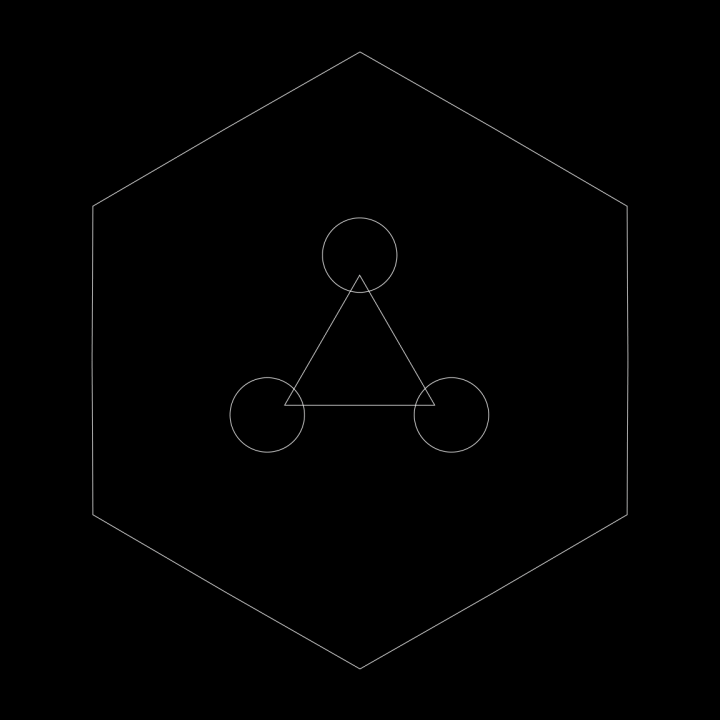 Production: Mill+
Executive Creative Director: Rama Allen
Executive Producer: Boo Wong
Producer: Katie Kolombatovich
Production Coordinator: James Scott
Creative Technology: Mike Man, Eric Renaud-Houde
Design: Anthony Dodero, Tetsuro Mise, Chet Hirsch
Videographers: Drew Maloney, Michael Girandola
Engineering Consultants: Alan McSeveny, Dave Young

Production: Mill+
Executive Creative Director: Rama Allen
Executive Producer: Boo Wong
Producer: Katie Kolombatovich
Production Coordinator: James Scott
Creative Technology: Mike Man, Eric Renaud-Houde
Design: Anthony Dodero, Tetsuro Mise, Chet Hirsch
Videographers: Drew Maloney, Michael Girandola
Engineering Consultants: Alan McSeveny, Dave Young

Production: Mill+
Executive Creative Director: Rama Allen
Executive Producer: Boo Wong
Producer: Katie Kolombatovich
Production Coordinator: James Scott
Creative Technology: Mike Man, Eric Renaud-Houde
Design: Anthony Dodero, Tetsuro Mise, Chet Hirsch
Videographers: Drew Maloney, Michael Girandola
Engineering Consultants: Alan McSeveny, Dave Young

Production: Mill+
Executive Creative Director: Rama Allen
Executive Producer: Boo Wong
Producer: Katie Kolombatovich
Production Coordinator: James Scott
Creative Technology: Mike Man, Eric Renaud-Houde
Design: Anthony Dodero, Tetsuro Mise, Chet Hirsch
Videographers: Drew Maloney, Michael Girandola
Engineering Consultants: Alan McSeveny, Dave Young

Production: Mill+
Executive Creative Director: Rama Allen
Executive Producer: Boo Wong
Producer: Katie Kolombatovich
Production Coordinator: James Scott
Creative Technology: Mike Man, Eric Renaud-Houde
Design: Anthony Dodero, Tetsuro Mise, Chet Hirsch
Videographers: Drew Maloney, Michael Girandola
Engineering Consultants: Alan McSeveny, Dave Young

Production: Mill+
Executive Creative Director: Rama Allen
Executive Producer: Boo Wong
Producer: Katie Kolombatovich
Production Coordinator: James Scott
Creative Technology: Mike Man, Eric Renaud-Houde
Design: Anthony Dodero, Tetsuro Mise, Chet Hirsch
Videographers: Drew Maloney, Michael Girandola
Engineering Consultants: Alan McSeveny, Dave Young
Production: Mill+
Executive Creative Director: Rama Allen
Executive Producer: Boo Wong
Producer: Katie Kolombatovich
Production Coordinator: James Scott
Creative Technology: Mike Man, Eric Renaud-Houde
Design: Anthony Dodero, Tetsuro Mise, Chet Hirsch
Videographers: Drew Maloney, Michael Girandola
Engineering Consultants: Alan McSeveny, Dave Young

Production: Mill+
Executive Creative Director: Rama Allen
Executive Producer: Boo Wong
Producer: Katie Kolombatovich
Production Coordinator: James Scott
Creative Technology: Mike Man, Eric Renaud-Houde
Design: Anthony Dodero, Tetsuro Mise, Chet Hirsch
Videographers: Drew Maloney, Michael Girandola
Engineering Consultants: Alan McSeveny, Dave Young
A Night of Spiritual Jazz - Red Bull Music Academy
With "A Night of Spiritual Jazz" for Red Bull Music Academy, I had the rare chance to help realize and perform a visual installation to live music by Pharaoh Sanders, the Sun Ra Arkestra, and Kamasi Washington.
I designed for the bespoke Cosmograph app that supplied one of the 2 live projections. It created patterns evoking sacred geometry and crystalline forms by repeating a single cell of animation through space in mandala patterns. Along with the other app, Bloom, the projection also reacted to live audio from the musicians.
My R&D process involved creating a range of sources for Cosmograph based on the musicians' iconography and exploring how they interacted while beta testing the app. I evolved a system of intercompatible animated loop cells that tile and tesselate against one another within the app's worldspace to generate larger patterns.
I also helped create and operate the Ableton Live set that processed direct audio feeds from the front-of-house mixing board for conversion into OSC control data. This allowed us to turn changes in loudness into control signals that could be used by both apps. Custom audio effects and extensive MIDI control made it possible to ensure that soloists and/or the full band mix from all three performances could be tuned to provide steady and useful control values.